Concrete testing services from CPT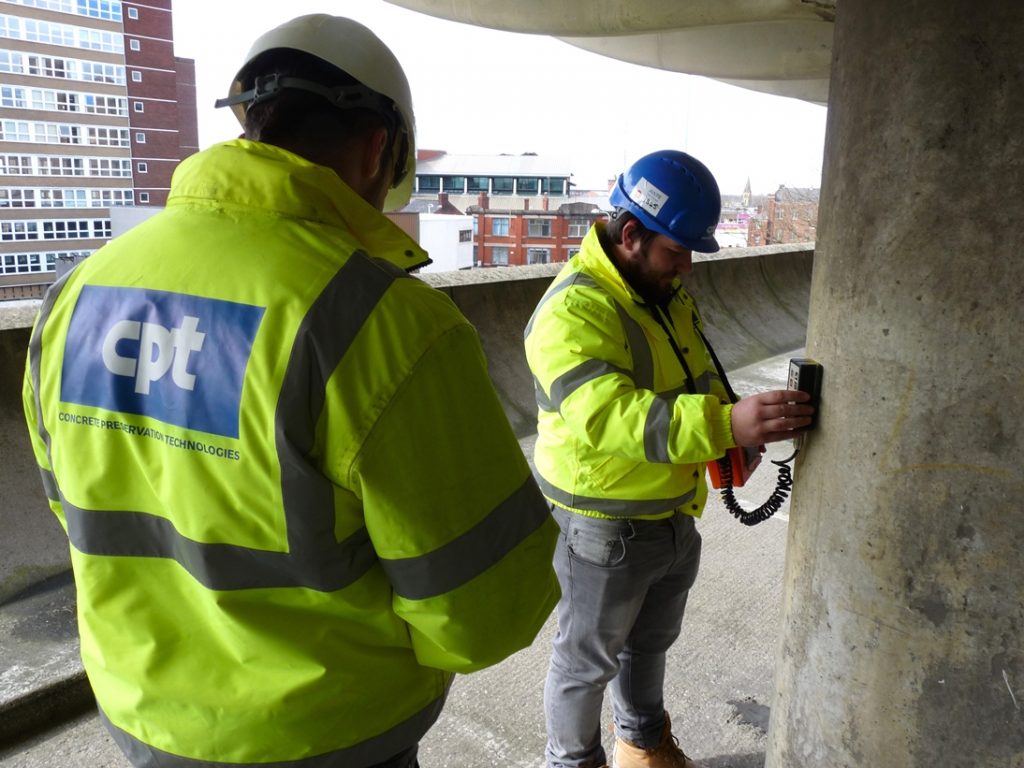 Concrete Preservation Technologies (CPT) is well known for developing and manufacturing world class, innovative corrosion control systems including DuoGuard and PatchGuard. CPT also offers a full range of concrete testing services including chloride content, carbonation, cover depth and half-cell potential testing for assessing corrosion risk.
Comprehensive testing is essential if a cost effective refurbishment strategy is to be developed. At CPT our in-house corrosion engineers, material scientists and technicians work as a team to ensure that all test data is interpreted and presented in a practical, engaging report format with clear and concise conclusions and repair recommendations. Increasingly we are asked to expand on our recommendations to produce bills of quantities and specifications for tendering purposes – a service we are happy to provide.
If you have a structure requiring testing and investigation to ascertain the cause and extent of corrosion-related damage then contact CPT today and team up with the industry experts.